Recipes
Raw Cake with QUIN BITE Choco Mint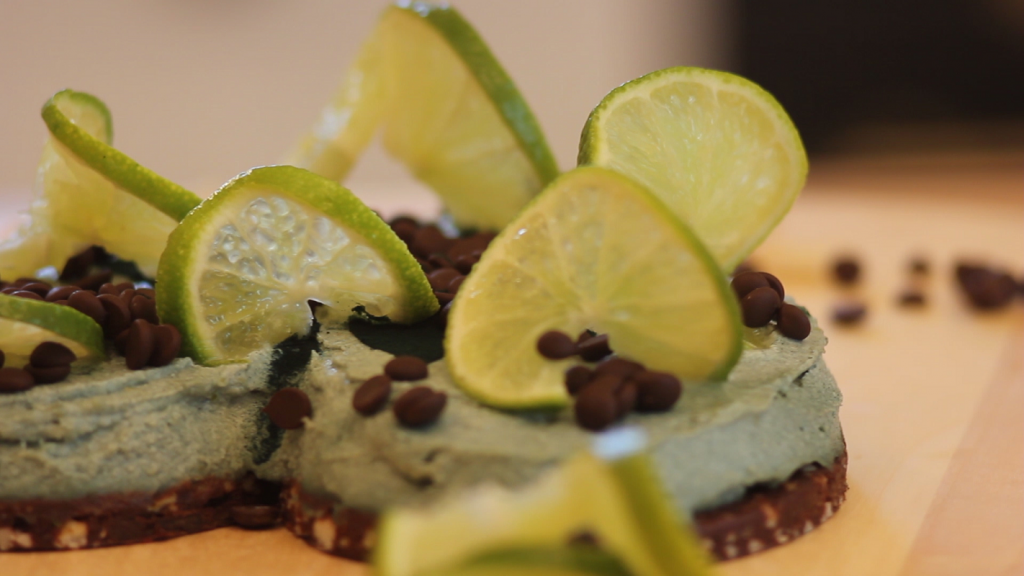 For the cupcakes:
6-8 Raw bars QUIN BITE Choco mint
For the cream:
Raw cashews 250 g (Presoaked)
3 lemons (limes) – Shred, peel and squeeze them Maple syrup 30 ml – If you love sweets you can double the grams (can be replaced with raw agave syrup, honey or unrefined brown sugar) 1 teaspoon Spirulina (to color our cream in a fresh light green color)
Coconut oil 60 ml
For the decoration:
1 lemon (lime)
1 teaspoon Spirulina
Chocolate chips (or finely chopped chocolate)
Preparation:
Cupcakes:
Unpack each of the bars QUIN BITE Choco Mint and make a ball with them, then carefully roll it if you want to form. You can cut a form as little heart, circle or another. Leave in the refrigerator while preparing the cream 🙂
Cream:
Mix in blender raw cashew (drained from the water, in which was soaked) with coconut oil, maple syrup, the juice and grated peel three lemons and spoon Spirulina. Mix till smooth and fluffy texture. If you love sweets, you can add extra maple syrup. Put the cream over the cake. You can leave the ready cake in the refrigerator and add decoration in the time of serving. 🙂
Cut a lemon in circles for decoration sprinkle with a spoon of Spirulina for color and spray small pieces of chocolate for a taste.
It's that easy!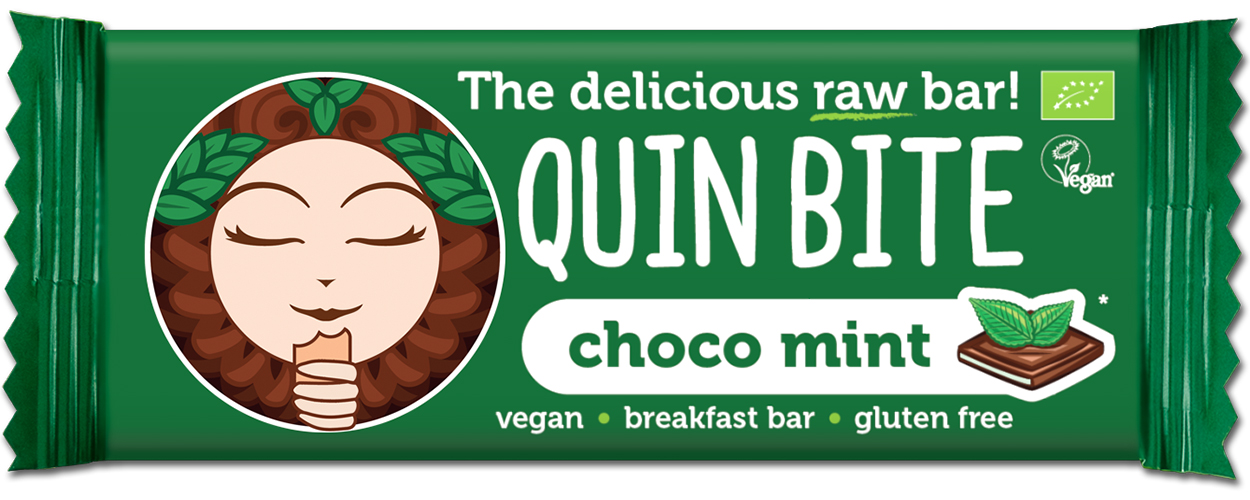 Quin Bite Choco Mint QUIN BITE Choco Mint is inspired by the refreshing taste of fresh mint and pieces of raw chocolate chips for more memorable nights. Ingredients: Dates, Cashew, Chocolate chips, Cacao powder, Coconut milk powder, Vanilla, Peppermint oil. Nutrition facts Per 100g Per bar 30g Energy 1738 / 416 521 / 125 Fat 20 6 Saturated 7 2.1…