Recipes
Raw Cupcakes with QUIN BITE Blueberry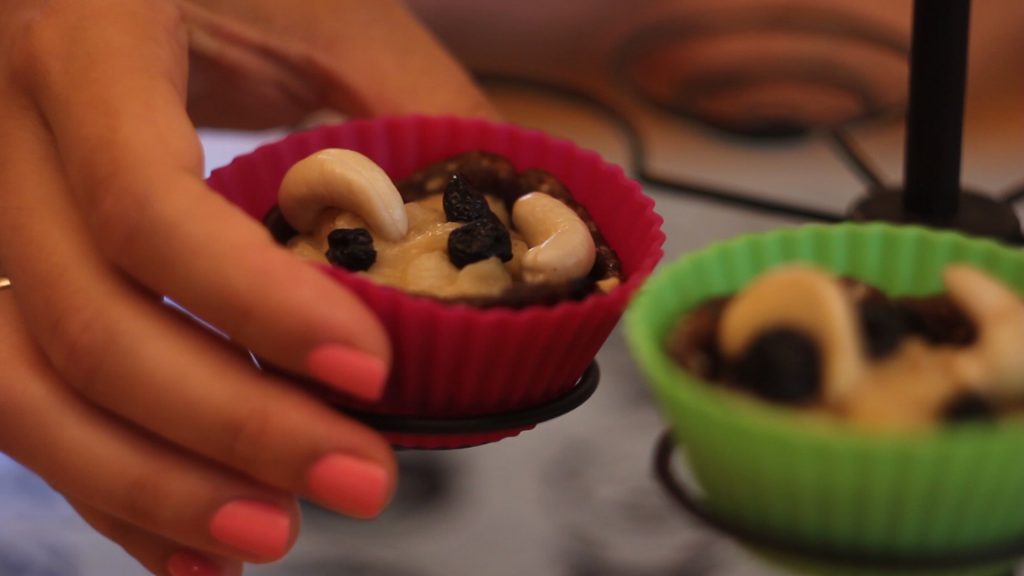 For the cupcakes:
Raw bars QUIN BITE Blueberry
For the cream:
Raw cashews 250 g (Presoaked)
Maple syrup 30 ml – If you love sweets you can double the grams (can be replaced with raw agave syrup, honey or unrefined brown sugar)
Coconut oil 60 ml
For the decoration:
Dried blueberries
Raw cashews
Preparation:
Cupcakes:
Unpack each of the bars QUIN BITE Blueberry and place them one by one in the forms for cupcake / muffin distributed along the edges, so that it becomes like a basket. Leave in the refrigerator while preparing the cream 🙂
Cream:
Mix in blender raw cashew (drained from the water, in which was soaked) with coconut oil and maple syrup. Mix till smooth and fluffy texture. If you love sweets, you can add extra maple syrup.
Put the cream in a posh and fill in with an equal amount on each cupcake. You can leave the ready cupcakes in the refrigerator and add decoration in the time of serving. 🙂 Put on some dried blueberries and cashew nuts on each cupcake for additional irresistible taste.
It's that easy!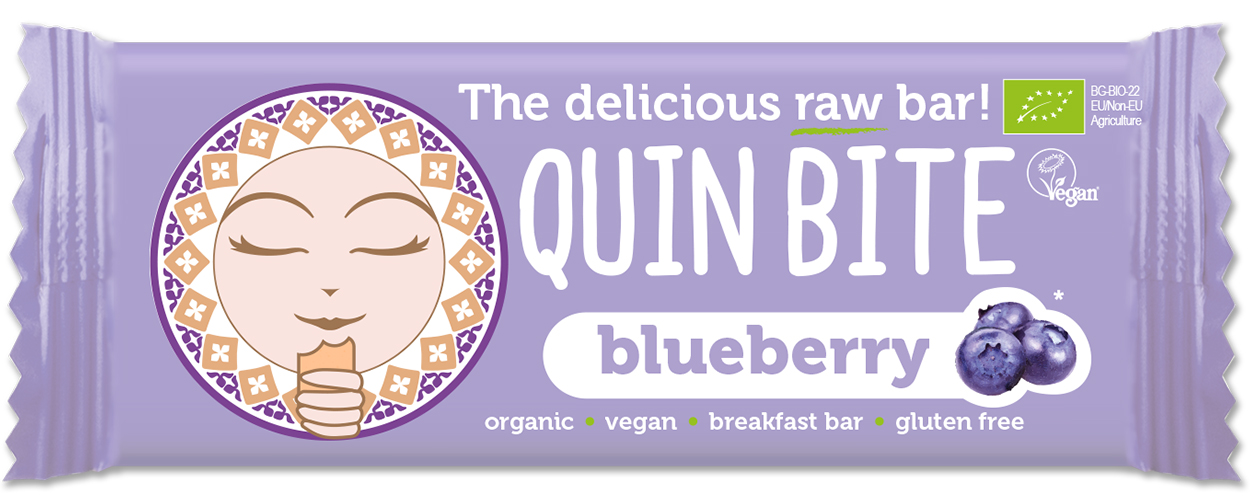 Quin Bite Blueberry  QUIN BITE Blueberry is inspired by the favorite dessert muffin with blueberries, in a new healthier version and raw revolutionary recipe. Ingredients: Dates, Cashew, Blueberries , Coconut milk powder, Cinnamon, Vanilla. Nutrition facts Per 100g Per bar 30g Energy 1618 / 386 486 / 116 Fat 15 4.5 Saturated 4 1.2 Carbohydrates 53 16 Sugars 42 13...