Recipes
Raw Snowy Chocolates with QUIN BITE Coco Choco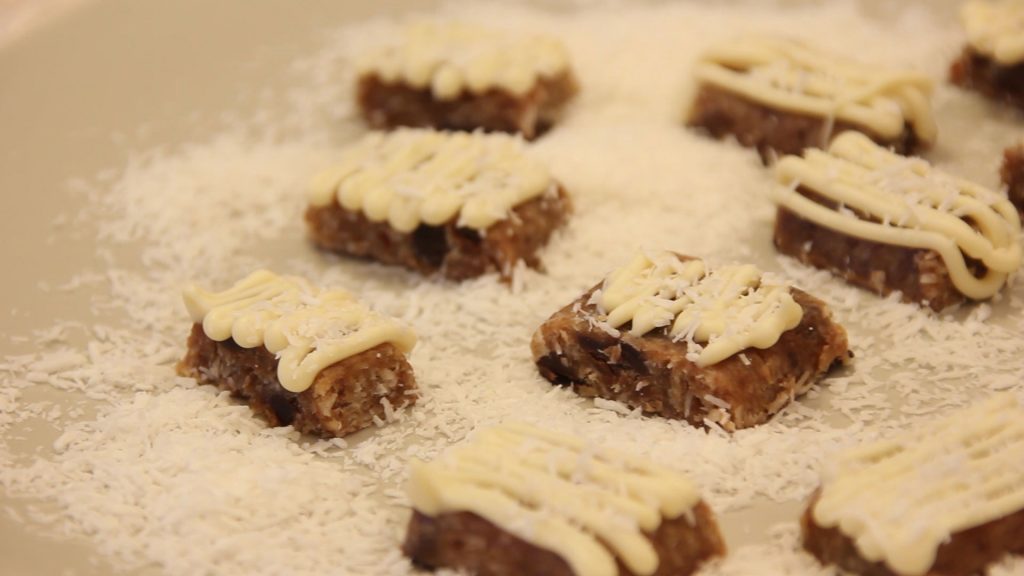 Ingredients:
Raw bars QUIN BITE Coco Choco
Raw vegan white chocolate
A spoon of coconut oil
Preparation:
Cut the raw vegan white chocolate in small pieces. Melt it on a boiling water and put a spoon of coconut oil. Unpack each of the bars QUIN BITE Coco Choco and cut them in small peaces. Decorate QUIN BITE Coco Choco bars with the melted chocolate. Sprinkle shreded coconut
It's that easy!
Quin Bite Coco Choco QUIN BITE Coco Choco is inspired by the tempting taste of coconut and raw chocolate chips, irresistible from the very first bite. Ingredients: Dates, Coconut, Chocolate chips, Coconut milk powder, Cacao butter. Nutrition facts Per 100g Per bar 30g Energy 1764/423 529 / 127 Fat 25 7.5 Saturated 20 6 Carbohydrates 42 13 Sugars 39 12...