Recipes
Cream Topping for Pancakes with Quin Bite Coconut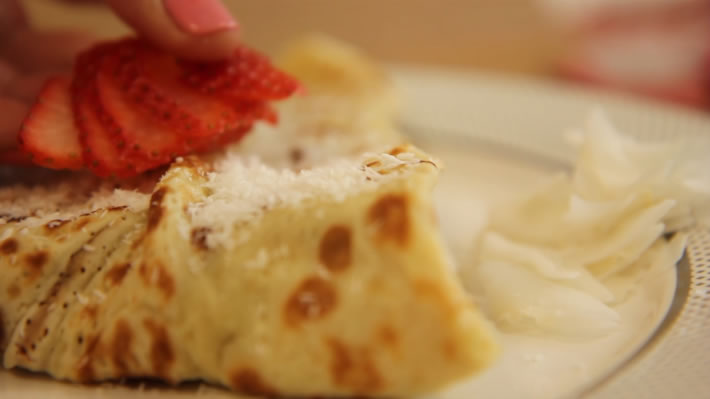 In the most feminine month we decided to prepare a topping cream for pancakes with QUIN BITE coconut, which is very healthy and may tempt every taste. It is light, tender, fragrant and we dedicate it to all the ladies who love desserts. All you need are the pancakes you like (whether fluffy American or fine French), a dose of good mood and lots of coconut in all its forms.
Cooking time 3 minutes.
INGREDIENTS

:

For the cream:

♥ 4 pcs. raw bars QUIN BITE Coconut (depends on how much cream you want to make)

♥ 1 cup of coconut milk (if you want an even smoother texture add more coconut milk)

Do not forget!

♥ Your favorite pancakes
FOR DECORATION:
♥ coconut shreds
♥ strawberries
♥ coconut chips (optional)
PREPARATION:
Put the QUIN BITE Coconut raw bars together with the coconut milk in a blender. Mix until smooth, fluffy texture. If you want an even smoother texture, add more coconut milk. Everything is healthy and prepared very quickly.
Spread your favorite pancakes with the prepared cream in equal amounts on each pancake. We put a lot because it's very tasty and we can't get enough of it, but you don't have to be so greedy.
Cut strawberries for decoration, sprinkle each pancake with coconut shreds and strawberries. Add a handful of coconut chips to the edge of the plate for decoration (optional). The pancake can be decorated also with some fresh mint to make it even more beautiful and springy!
It's that easy!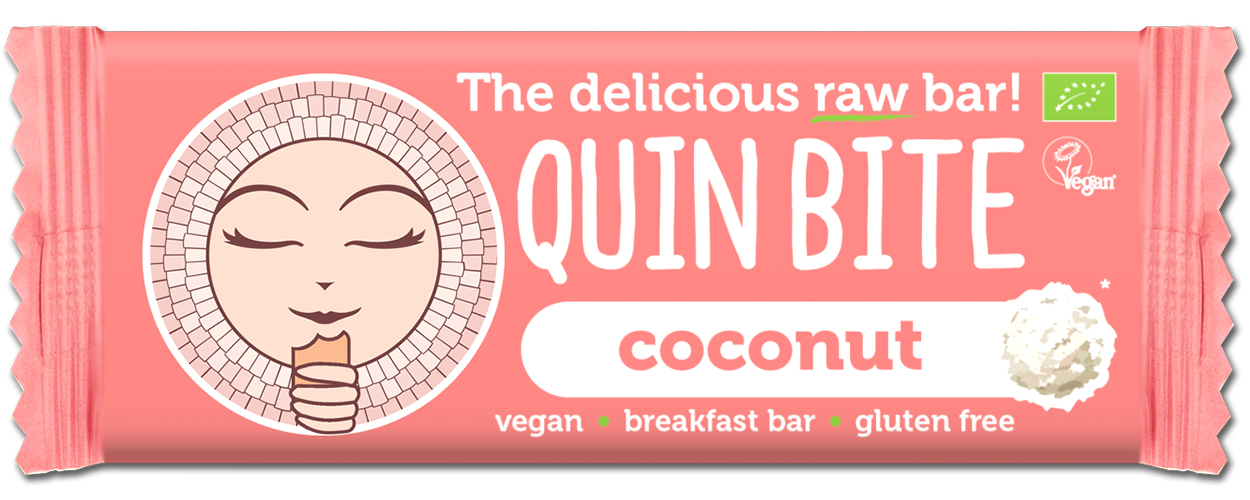 Quin Bite Coconut QUIN BITE Coconut is inspired by the combination of the gentle flavor of coconut and cashew which will find its place in your heart. Ingredients: Dates, Coconut chips, Cashew. Nutrition facts Per 100g Per bar 30g Energy 2015 / 485 604 / 145 Fat 32 9.6 Saturated 23 6.9 Carbohydrates 37 11 Sugars 31 9.3 Fibers 11…